FEBRUARY 2019 ISSUE
Sihle Ndaba covers the February 2019 issue
---
NOTE: You need to buy this issue before you can read it. Scroll below to select your purchase.
---
February 2019 - Issue 7
AYANA-7THED-100219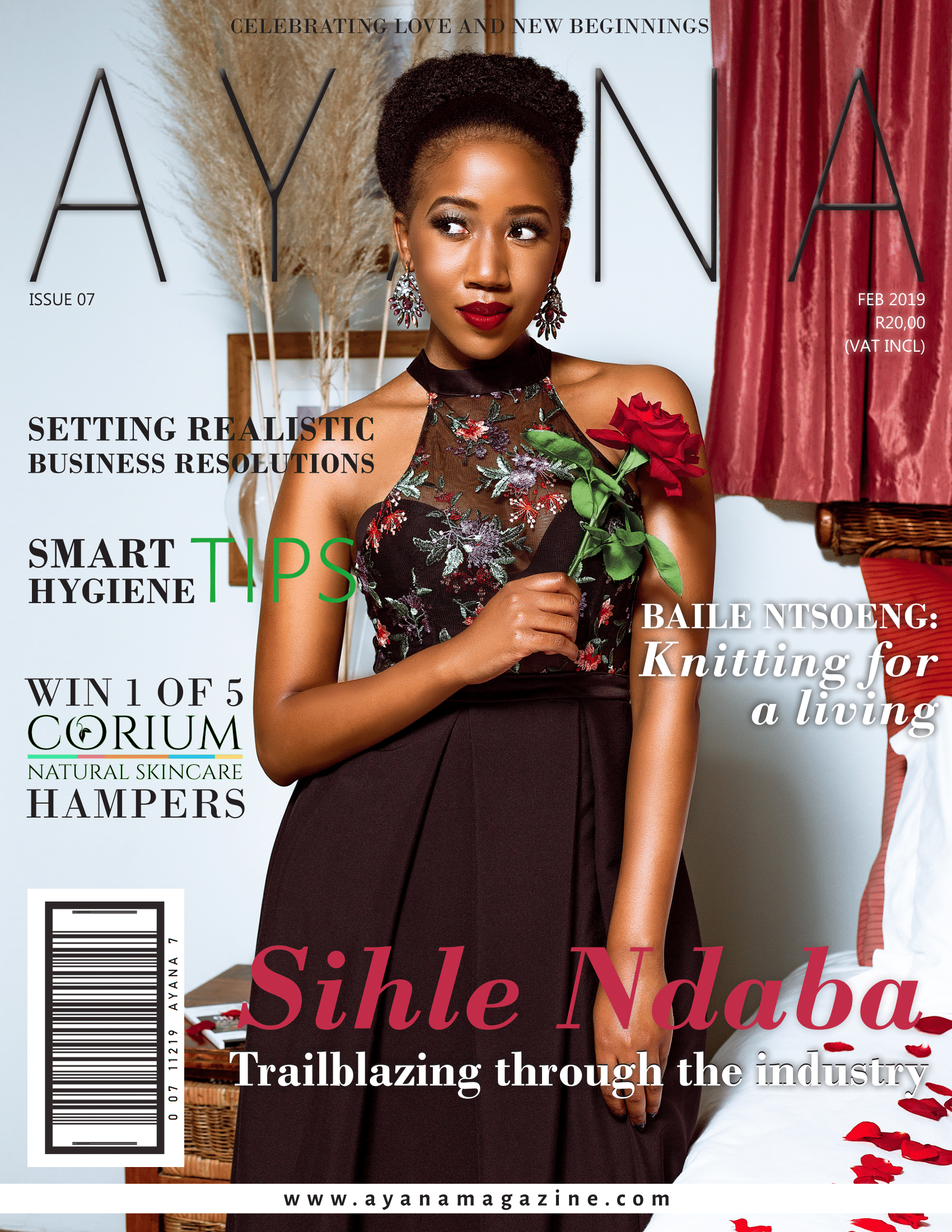 THE OFFICIAL AYANA MAGAZINE 7TH ISSUE
READ HERE: www.mag.ayanamagazine.com/february-2019 (Subscribers only)
ISSUE DATE: February 2019
PUBLISHING MANAGER: Duduzile Ngwenya

EDITOR-IN-CHIEF: Hloniphile Mkhanyawo
---
EDITOR'S NOTE
It must be love....
Surely I'm not the only person who's shook at how fast January seems to be going. It feels like it's making up for December being somewhat.....floppy.
Just recently we were arguing about the cross-over song and now people are making Valentine's Day romantic orders...or booking cute activities...or finding bae's...or just...why is Valentine's Day a thing again?
It must be love.
For those lucky – or unlucky depending on how you look at it –enough to have somebody to spend the bittersweet day with, you'll be justified for being a hopeless romantic. I always wonder why we don't channel that spirit into how we treat each other and the platonic relationships we have. We need to harbour and nourish relationships with our friends, colleagues, acquaintances and family. A healthy support system always goes a long way.
So, while you're buying bouquet on bouquet for that secret admirer who, sadly wouldn't even look your way (hade family), don't forget to send your mother, sister, cousin or that woman outside your office gate who sells fruits; a little gesture of love.
To those without bae's, stay off social media for the whole month for the sake of your chesties. For those who will be participating in the # war of who has the best partner and gift, may the odds ever be in your favour.
Love,
HLONIPHILE MKHANYAWO
EDITOR-IN-CHIEF

Twitter/Instagram: @sheishloni
---
READ ISSUE HERE: www.mag.ayanamagazine.com/february-2019 (Subscribers only)